Demystifying Responsible Research and Innovation (RRI) and Personal and Public Involvement (PPI)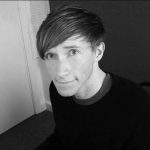 By Ewan Soubutts, Digital Youth Researcher
Consider This!:
You're running a research project around social media and online harms. We want to recruit young people to take part in some online interviews but the research team needs some advice from you, reader.  
 Here's the problem:
There's evidence that social media can cause online bullying and low self-esteem and decrease children's overall mental health. 

Therefore, we're running a research project around social media and online harms. 

Previous research has shown that social media is a great place to recruit young people. 

BUT, is it ethical for us to recruit from social media for this study? 
 We know that Responsible Research and Innovation (RRI) and Personal and Public Involvement (PPI) are useful tools to help researchers consider how we can overcome such problems! But how can we use them and how can they affect our research?  
RRI is defined principally by the consideration of both intended and unintended consequences. This happens with all the people who may be impacted by the technology and is considered early on in the research and development process to influence how research is conducted or technology is designed. It is also important to consider anticipatory governance with technology research that can impact the people who are involved in this research e.g. children, where technology can have wide impacts on society if, for example, negative aspects of use are ignored.  
PPI is a method of involving those with lived experience in the research from conception to dissemination. It ensures that those with lived experience are able to influence the topic of the research and how the research is carried out in a way that is meaningful to their community.  
This differs to being a research participant, as a research participant may be given an intervention and have the study outcomes measured, whereas an involved member would not have to take part in the trial but would influence the research design.  
So what should we do? 
In this case, we can think about PPI as the beginning of the process of engaging with young people. For starters, we can shape the recruitment ad for our hypothetical study to look specifically for young people with lived experiences of the topics we want to find out about e.g. online harms. We can then empower the young people we want to recruit by describing in our ad how they can shape the work that we want to do. They can then discuss with us what they would like to get out of the work before they sign up.  
But what about recruitment?
Usually, in academic research, we go through a process of informed consent to have research participants take part in our research activities, following a university approved ethics submission. After this, the researchers typically dictate how the study procedure will play out.  
Say we want our participants to be more dynamically involved. Perhaps we need to maintain continual vigilance during the work to continue to realise and mitigate harms, or perhaps we as researchers need more guidance to speak to young people about harms that we might not be so familiar with.  
This is where we can turn to RRI to collaboratively consider e.g.:  
What our young people think might be difficult topics to discuss about social media? 

What can we as researchers do if something potentially triggering is discussed? 

If we do any work online together for the study, what harms can we look out for? 
As Responsible Innovation takes place during and throughout the research process, we can change our way of thinking to better support the people we're collaborating with. 
Find out more about RRI
If you want to find out more about RRI or attend one of our RRI Masterclasses taking place in Oxford on 5th Dec please get in touch with:
Ewan Soubutts ewan.soubutts@cs.ox.ac.uk or Carolyn Ten Holter carolyn.ten.holter@cs.ox.ac.uk .  
If you would like to find out more about PPI please get in touch at hello@digitalyouth.ac.uk